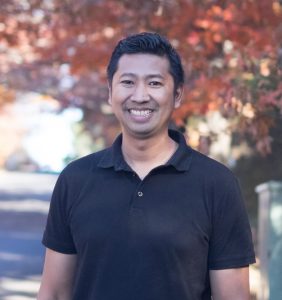 Cokorda Pramartha, Ph.D (IndonesianTeam Leader) Computer Science Department
Universitas Udayana
Dr Ross Tapsell
(Partner ANU Leader)

Department of Gender, Media and Culture

Australian National University
'Understanding our past through cutting-edge digital technology and research is the key to our ability to understand the present and the future.'
The goal of digital humanities is to gather, refine, maintain and share cultural resources that can subsequently be used and refined by scholars and members of the community. Digitisation is used for creating new access paths to cultural information, where current and future generations can, learn from, understand and develop cultural resources using digital technology such as the Internet and mobile technology.
Our research is undertaken in partnership with other universities in Indonesia and abroad, and in collaboration with other stakeholders (government and non-government agencies and local communities).
Our research focuses on cultural heritage artefacts and practices that are poorly documented, largely tacit and fragmented, making their preservation difficult yet crucial. Our project uses an appropriate digital method and tool for preserving, searching for, storing and sharing cultural heritage knowledge.
Past and on-going language-related projects can be viewed here.