CIRHSS Deputy Secretary, Gede Primahadi W. Rajeg, Ph.D. was invited to deliver a guest lecture on the third Online Lecture series organised by the Linguistics Doctoral Program, Faculty of Humanities, Universitas Sumatera Utara (USU), Medan, Indonesia (Monday, 26 October 2020) (News coverage in Indonesian here).
Gede was invited to talk about Cognitive Linguistics, and he presented a case study based on his PhD thesis (cf. below) on HAPPINESS metaphors in Indonesian (Rajeg 2019), combining insights from Frame Semantics, Construction Grammar, Conceptual Metaphor Theory, and Quantitative Corpus Linguistics. The recording (in Indonesian) is included below.
The slides for the talk (in Indonesian) (Rajeg 2020) and Gede's PhD thesis (Rajeg 2019) are embedded below.
Rajeg, Gede Primahadi Wijaya (2020): Linguistik Kognitif: Konsep, Teori dan Metode. figshare. Presentation. https://doi.org/10.6084/m9.figshare.13140467.v1
Rajeg, Gede Primahadi Wijaya (2019): Metaphorical profiles and near-synonyms: A corpus-based study of Indonesian words for HAPPINESS. Monash University. Thesis. https://doi.org/10.26180/5cac231a97fb1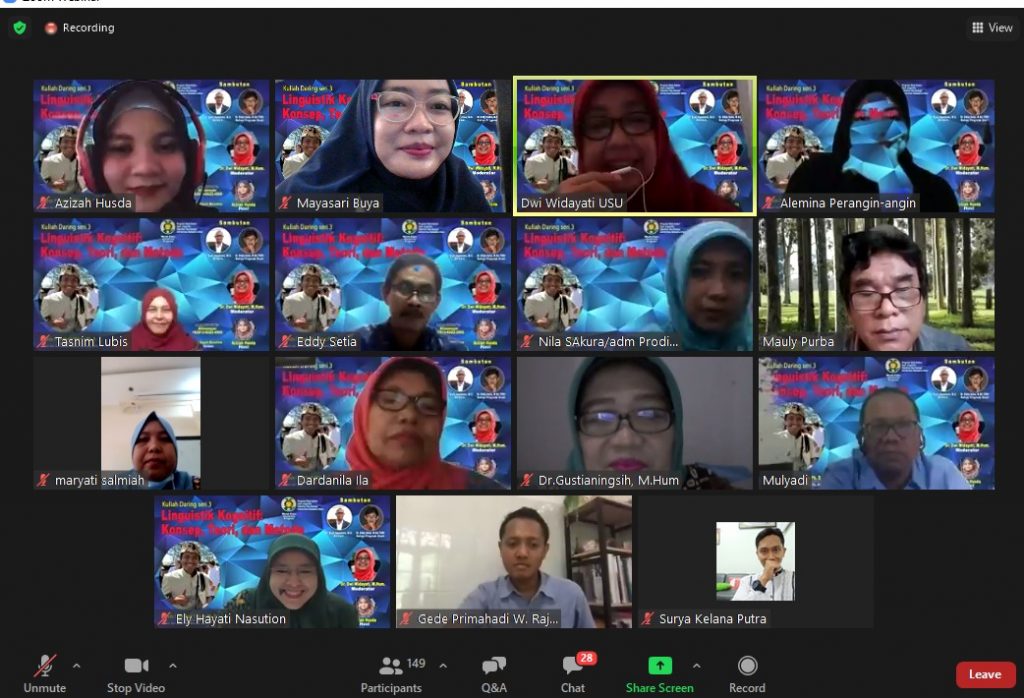 Gede was also invited to deliver a guest lecture on Corpus Linguistics by the Linguistic Society of Indonesia as part of the Online Linguistics Class series. See here for the news.