Blasius Melo Basikbasik is a high school student from Merauke, Papua who received the mobile phone as part of CIRHSS outreach activity "KEEP SCHOOL CHILDREN LEARNING THROUGH COVID-19" in collaboration with Yayasan Surya Widya Kerthi (29 September 2020)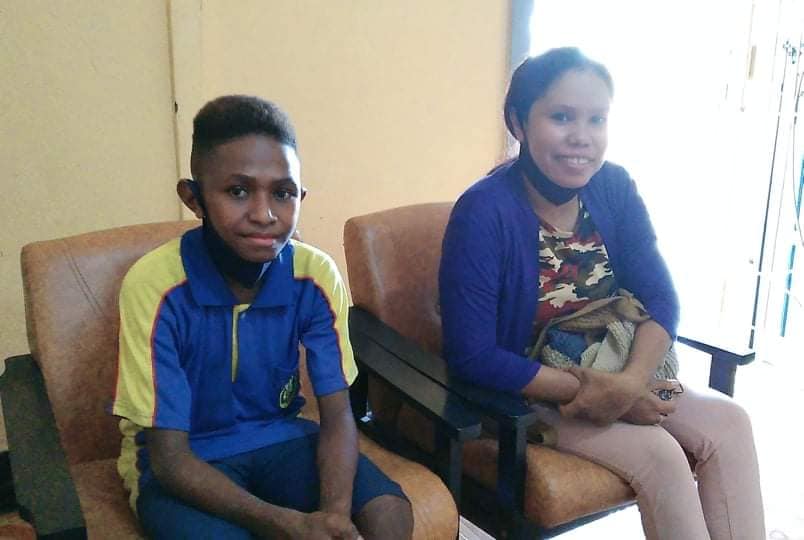 Mr. Steven Ahlaro as the Yayasan Surya Widya Kerthi representative in Papua again delivered a mobile phone to a high school student of SMP Santo Mikael, Merauke named Blasius Melo Basikbasik. He is the 4th child of 5 siblings. He is a diligent, disciplined and intelligent child. As his parents are unable financially, to achieve his dreams of going to school, Blasius was then accommodated at the Abba Orphanage in Merauke. For him, having a mobile phone to be able to take online lessons was a dream. Here, CIRHSS and the Yayasan Surya Widya Kerthi came to help Blasius realize his dream. Hopefully this donation can be useful and increase his enthusiasm for learning.
Below are more pictures of the phone-donation delivery to Blasius Melo Basikbasik accessed from Yayasan Surya Widya Kerthi Facebook page.